Same year I started drawing on clothes Reebok creative reached out. The rest was history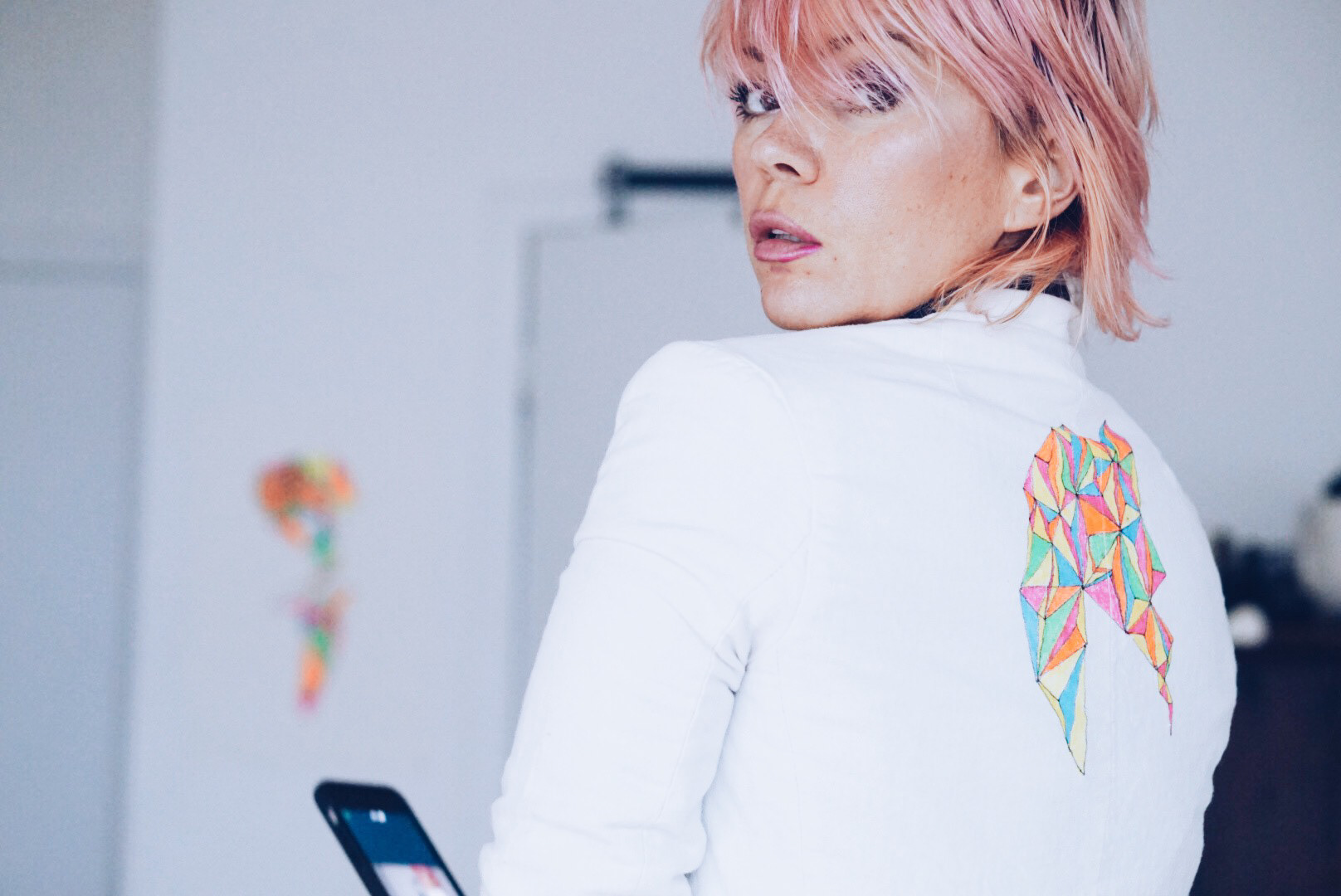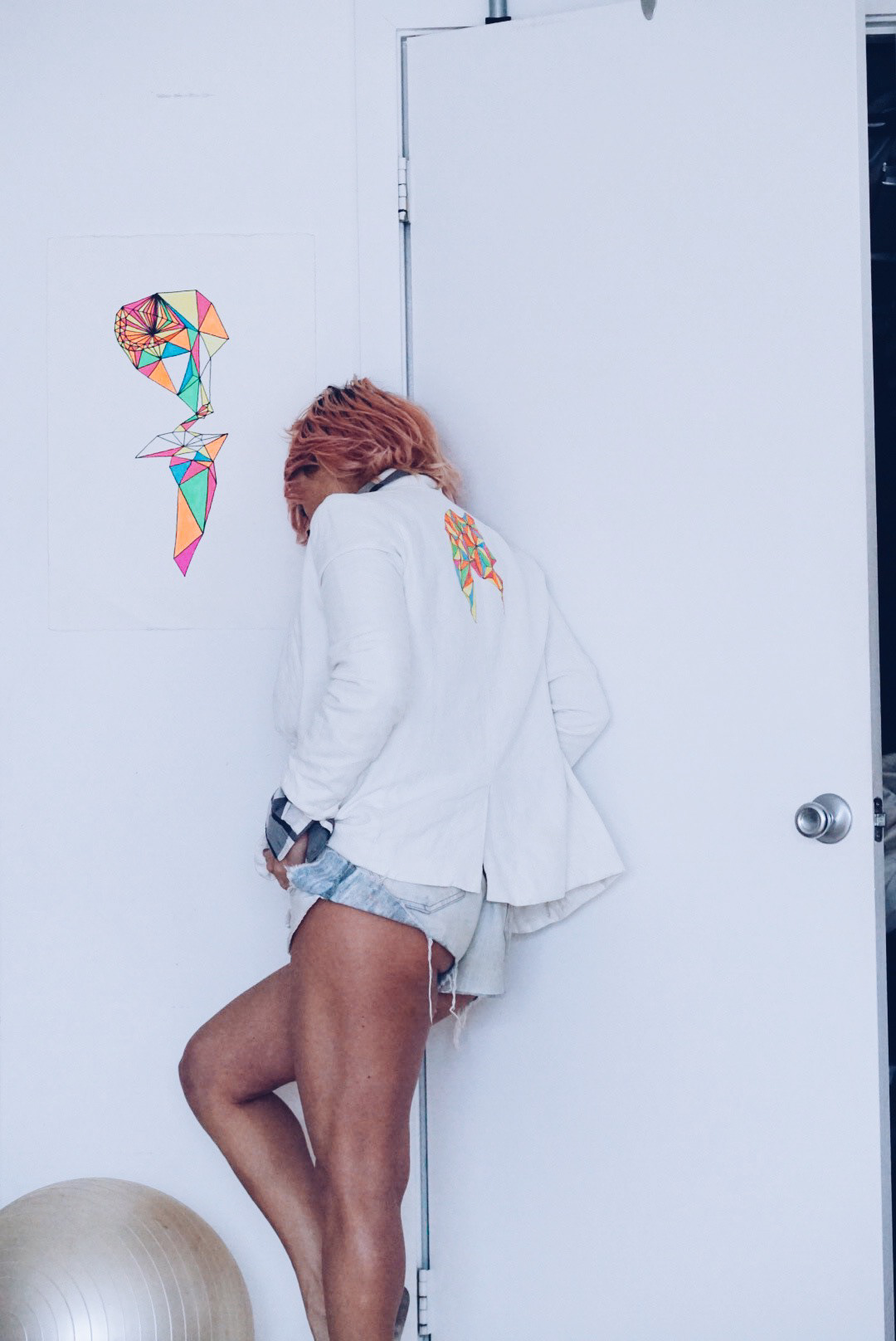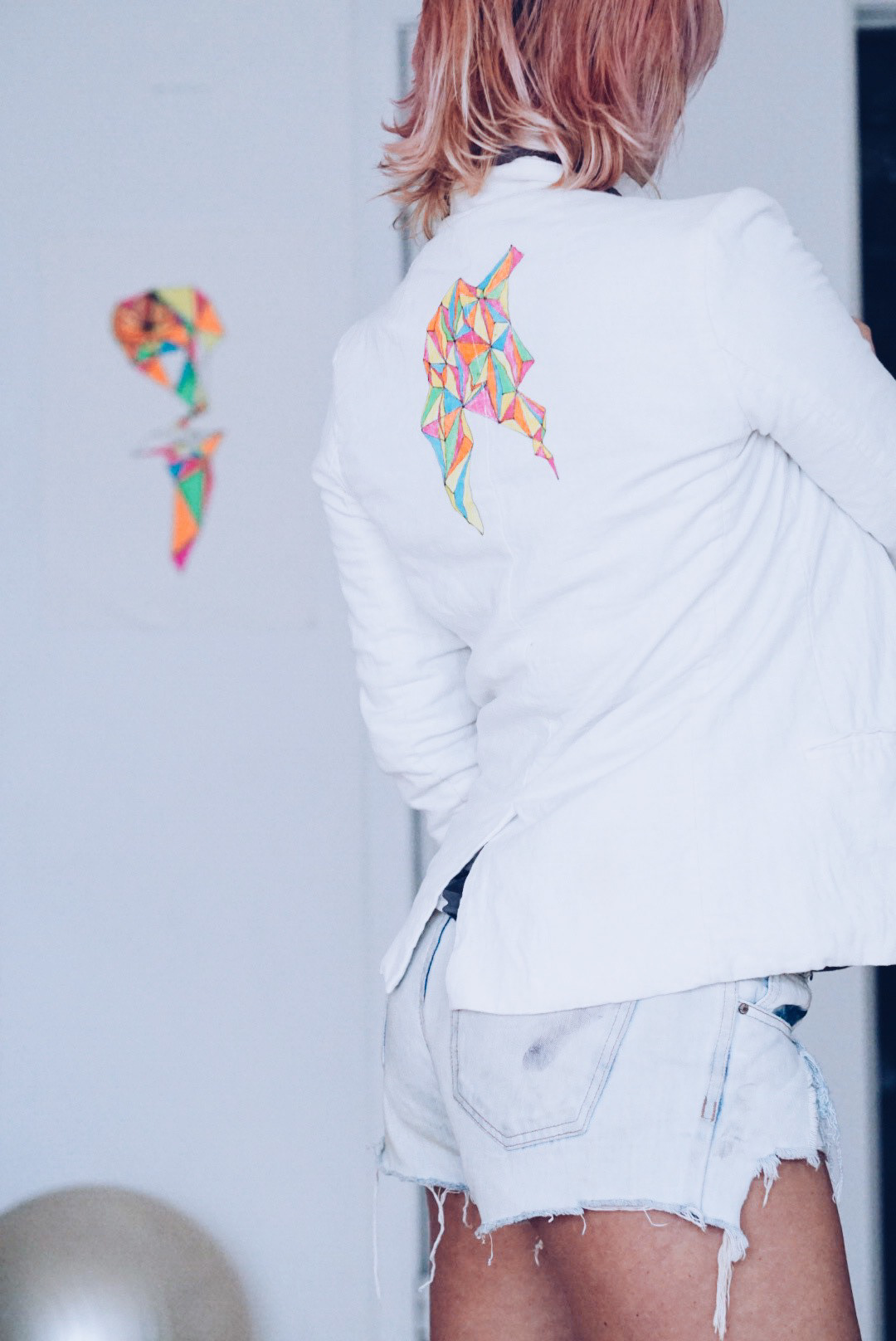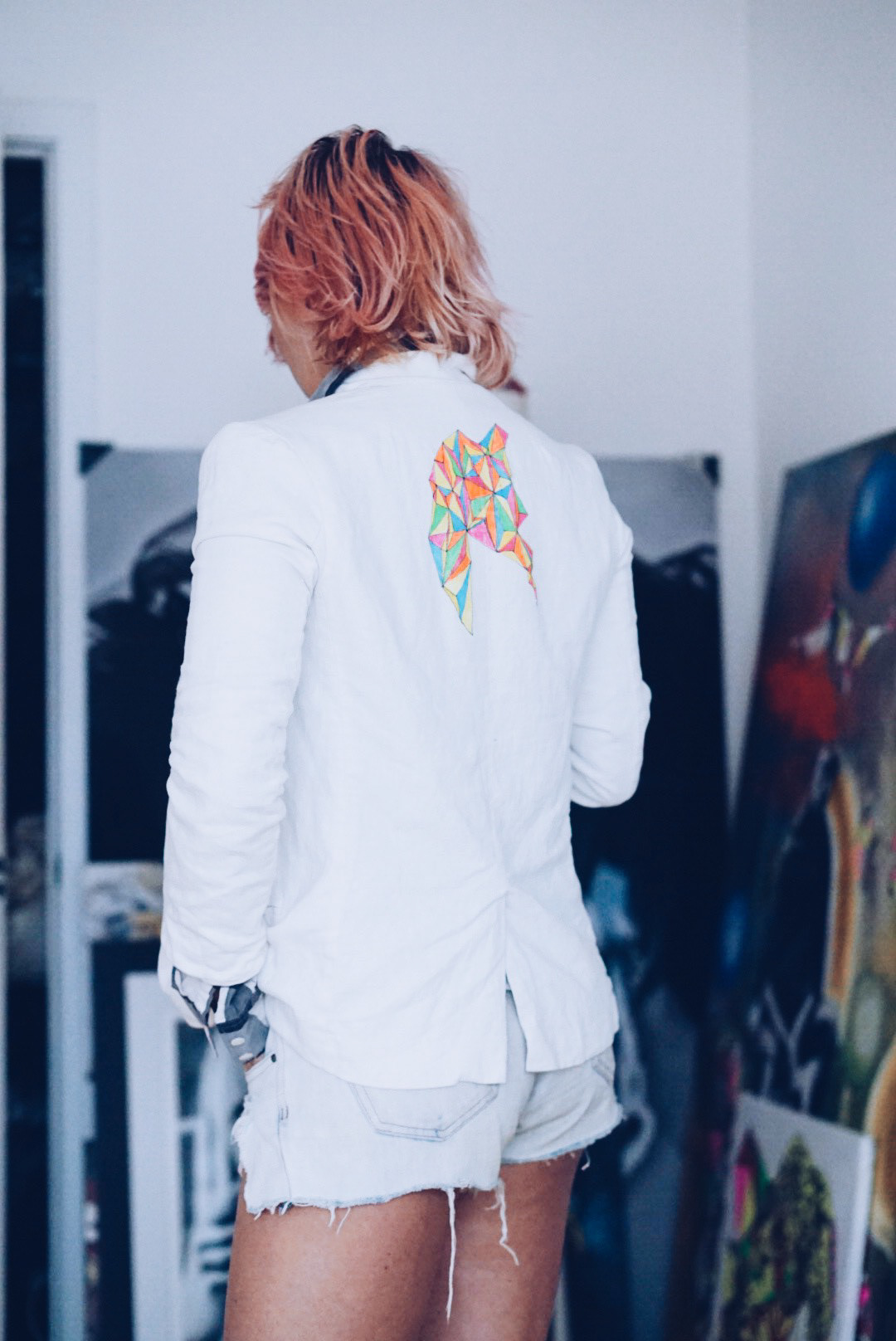 It all started with a plane trip NYC to Miami. I had nothing to draw on, so I stretched white plain t shirt over the tray table and put my pens to use.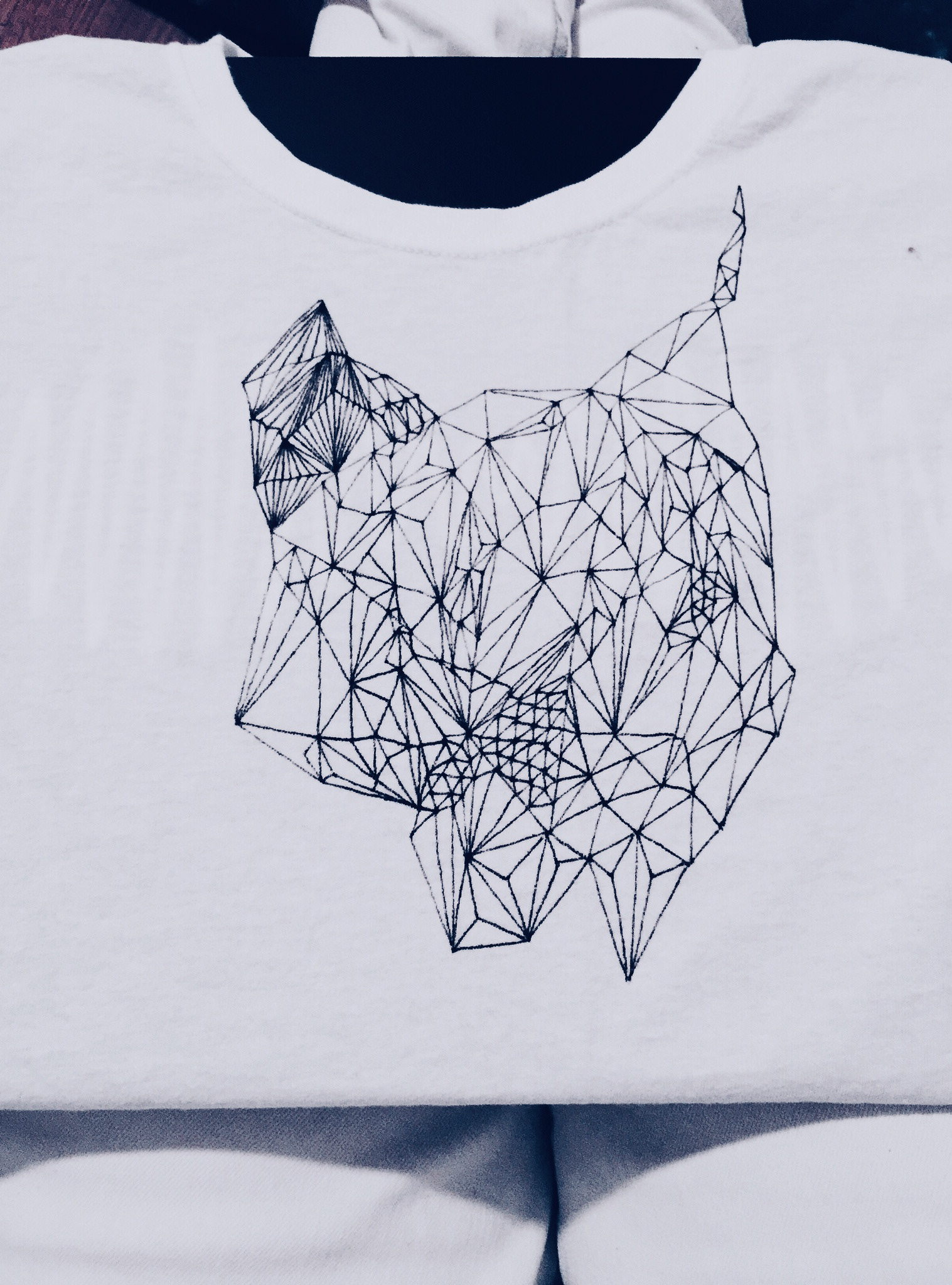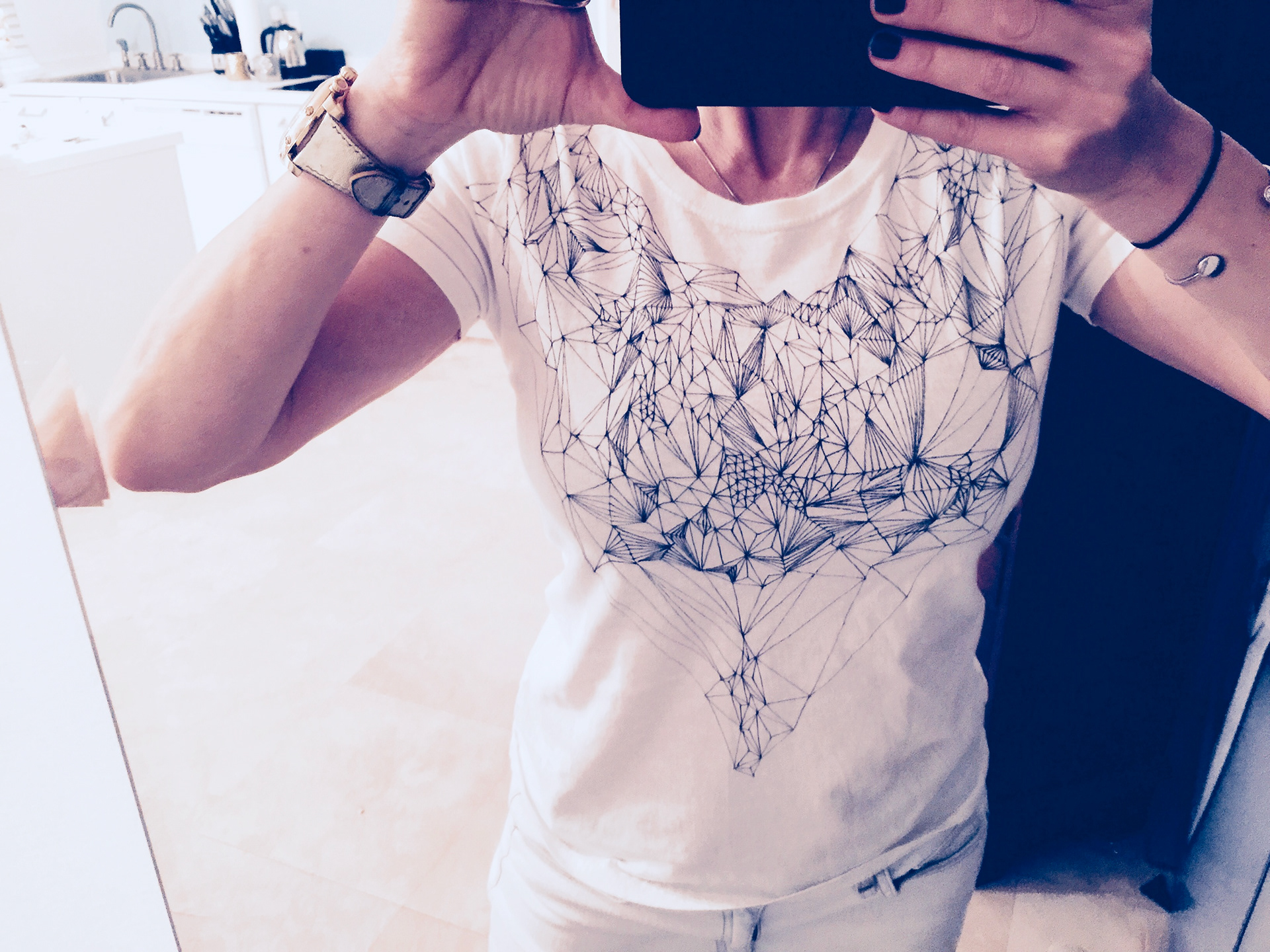 Later I filled in Freehand design ( meaning no rulers of any kind just first dot on a surface and off I go into the world of unconscious. Just like morning writing for writers, for me drawing geometric patterns is an excercise of meditation. 
Two years later and multiple washes this design still looks fresh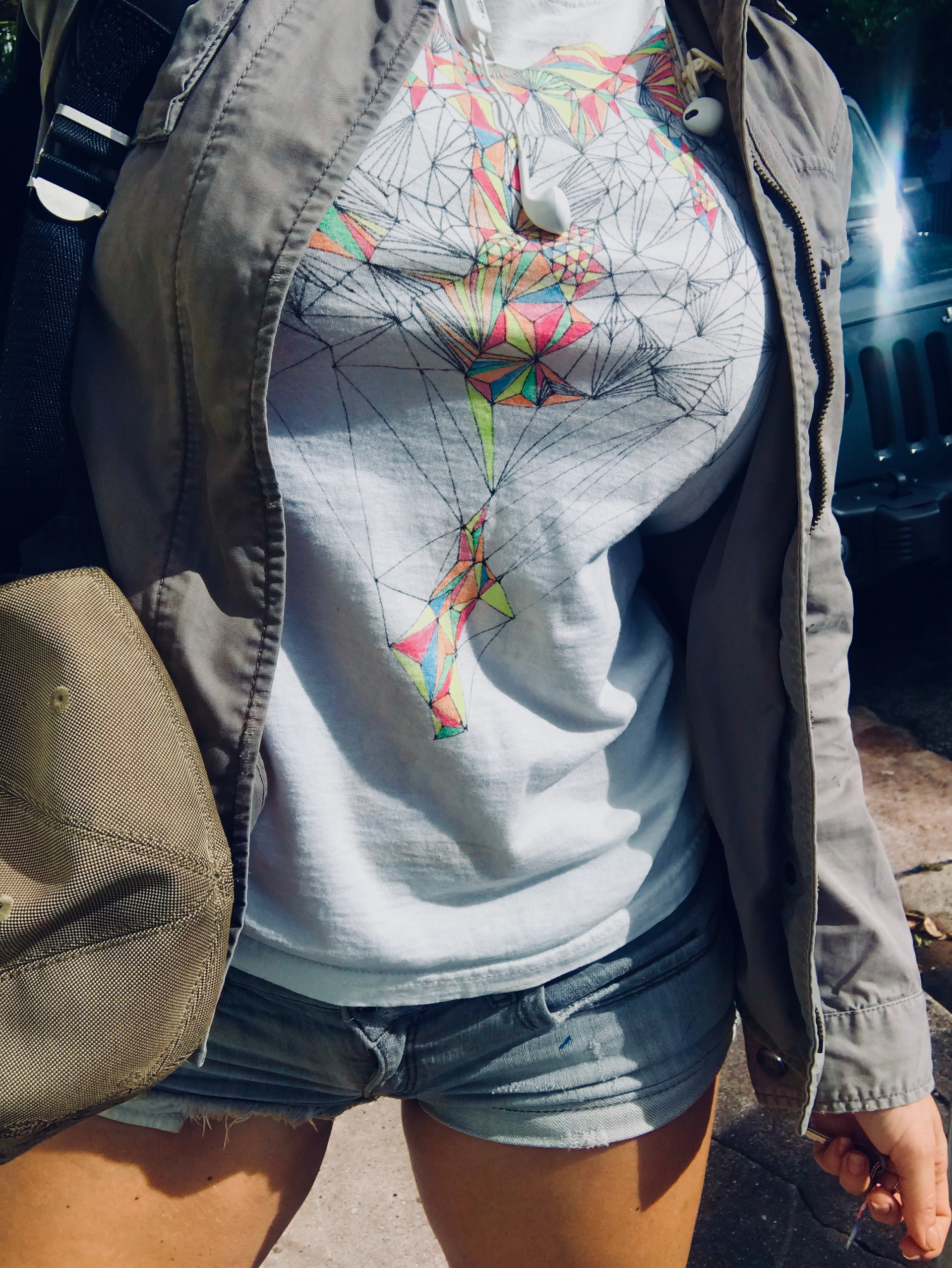 Few more I have on file. Gimme some surface and I will draw the universe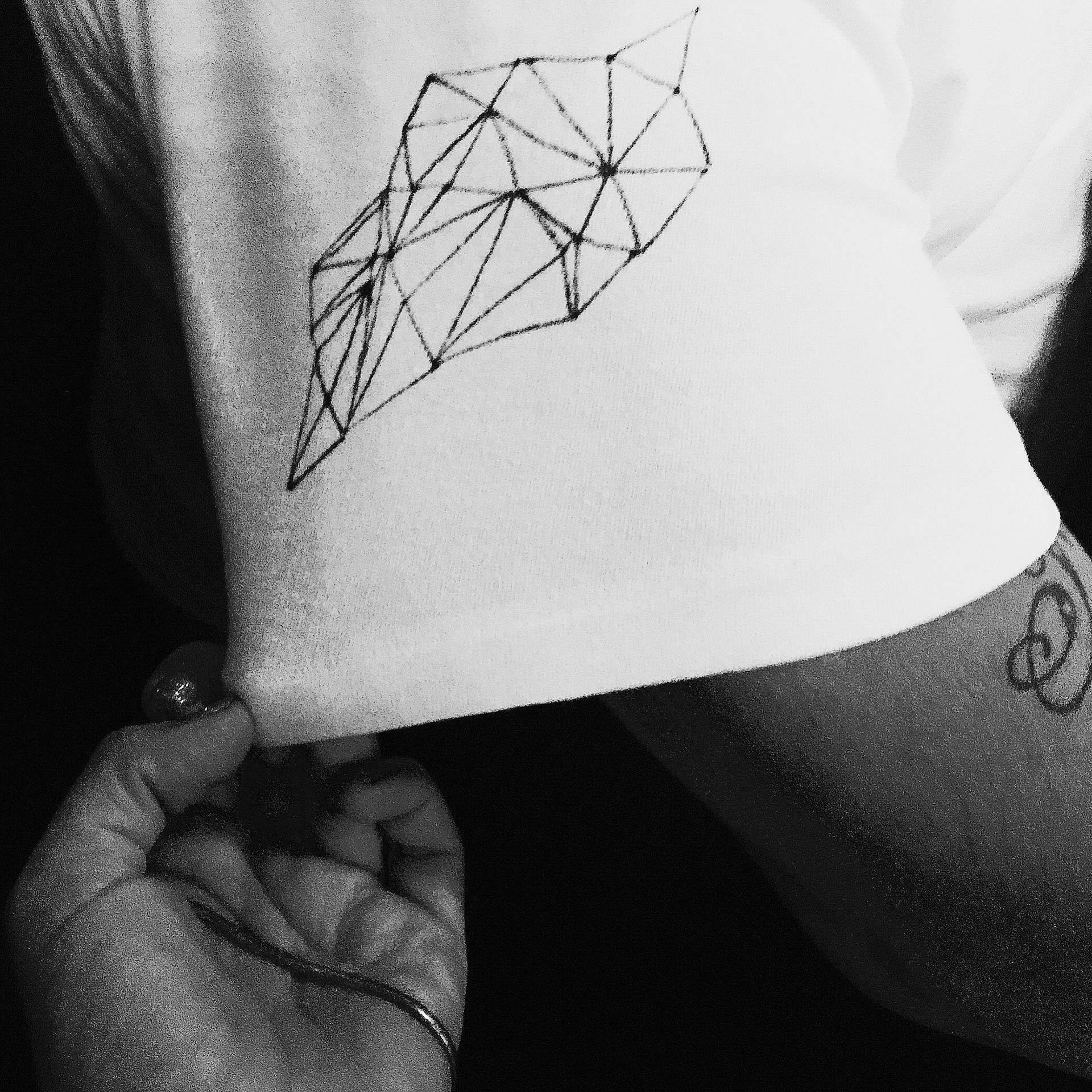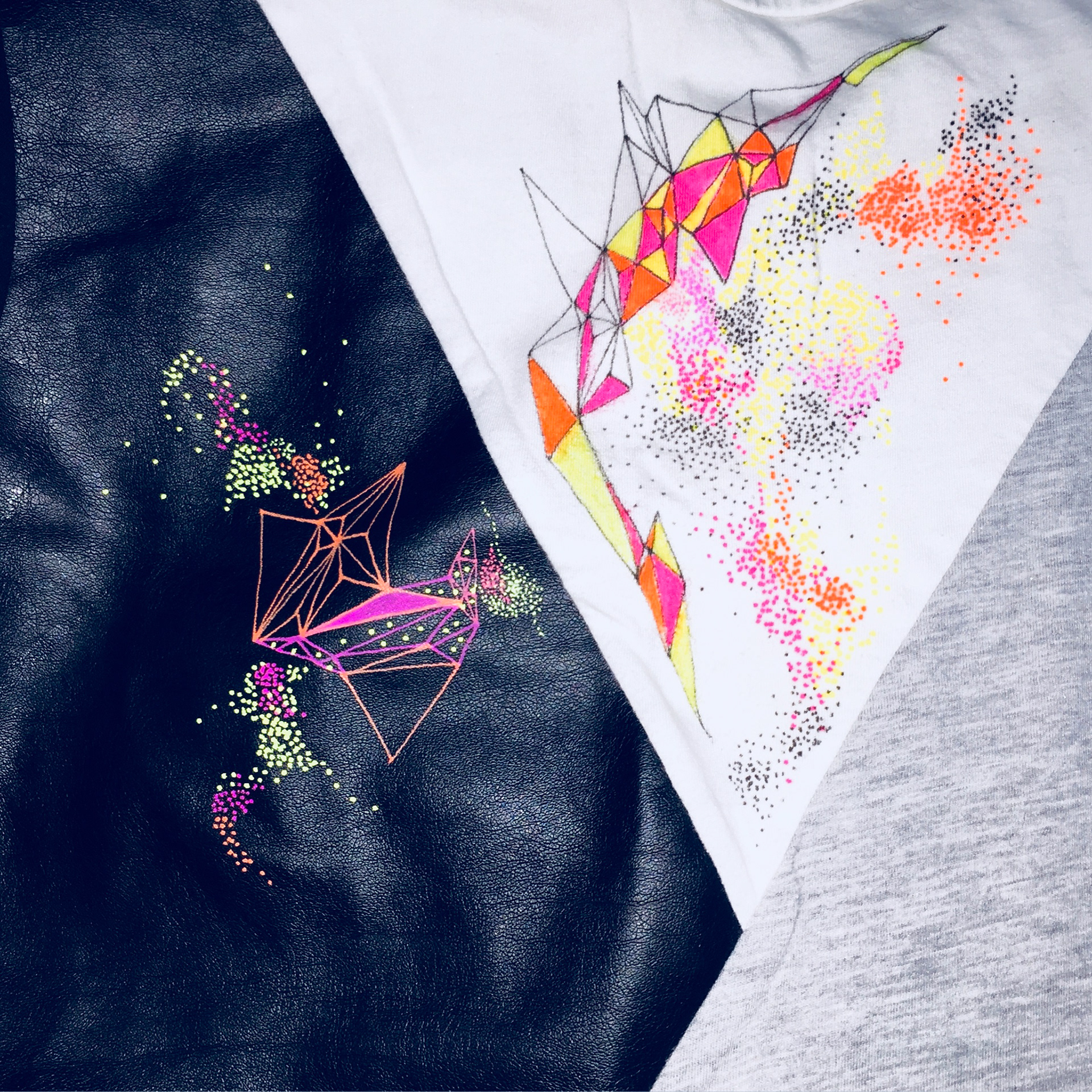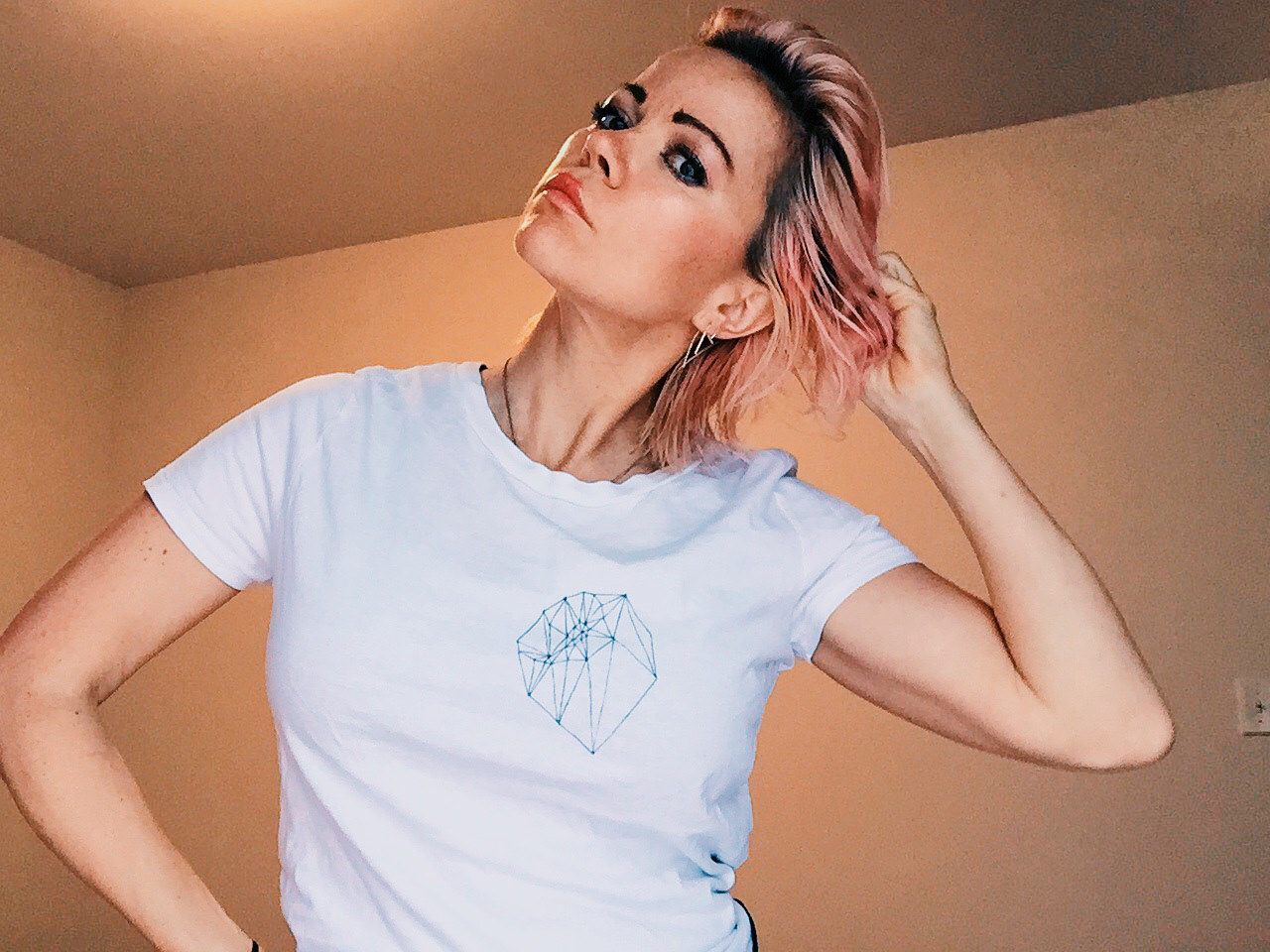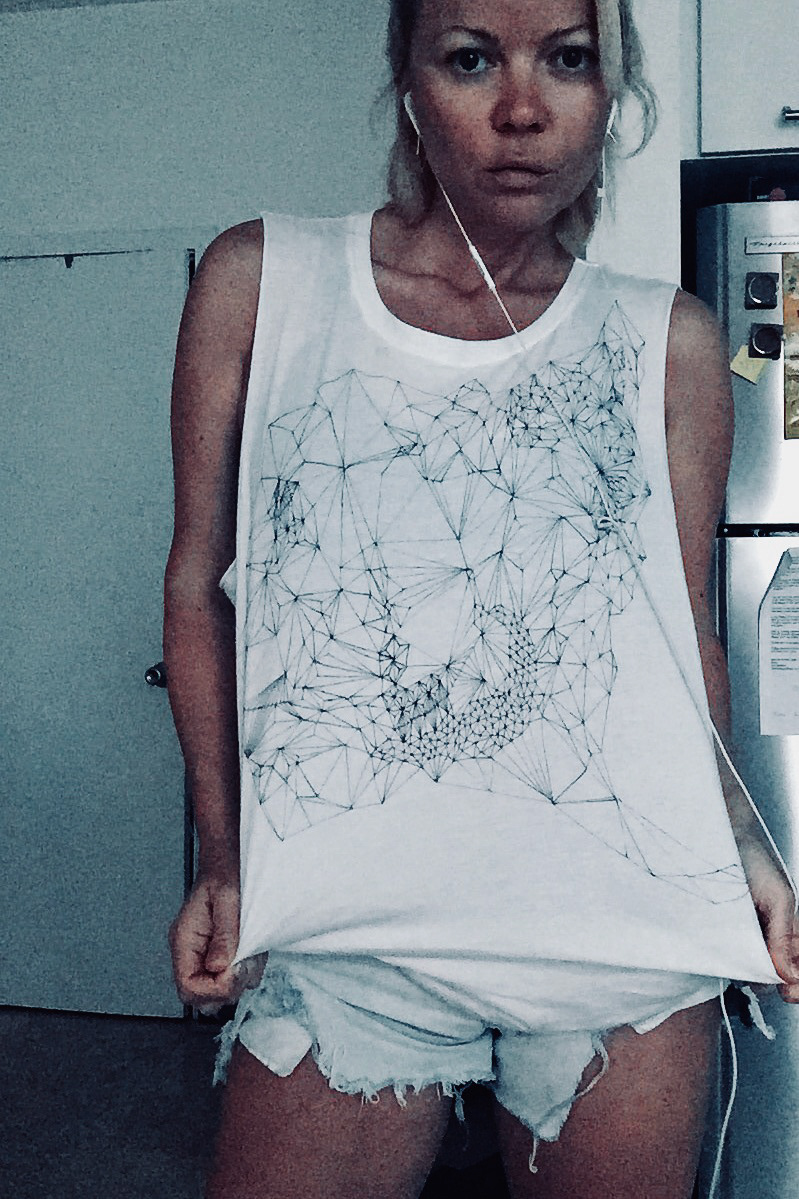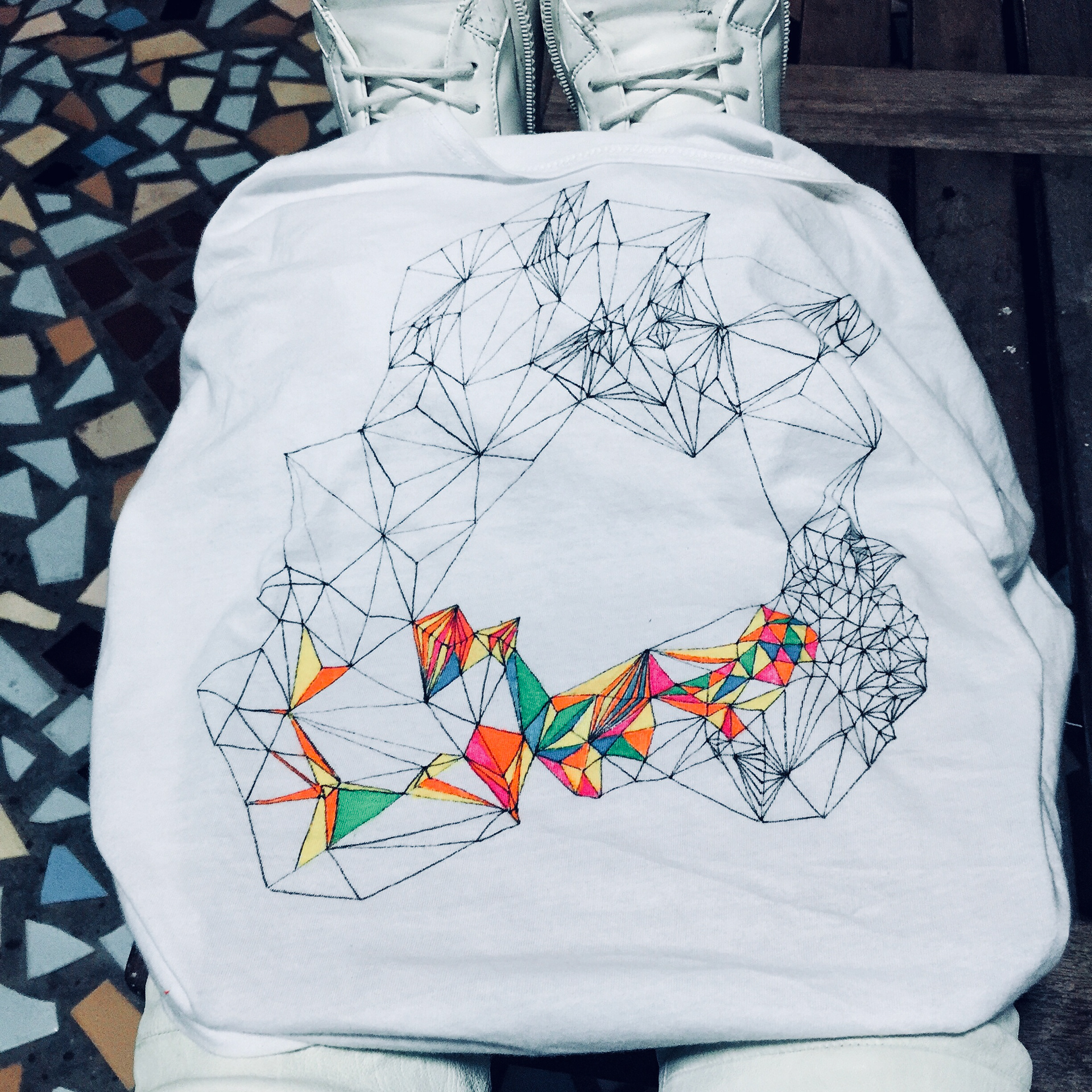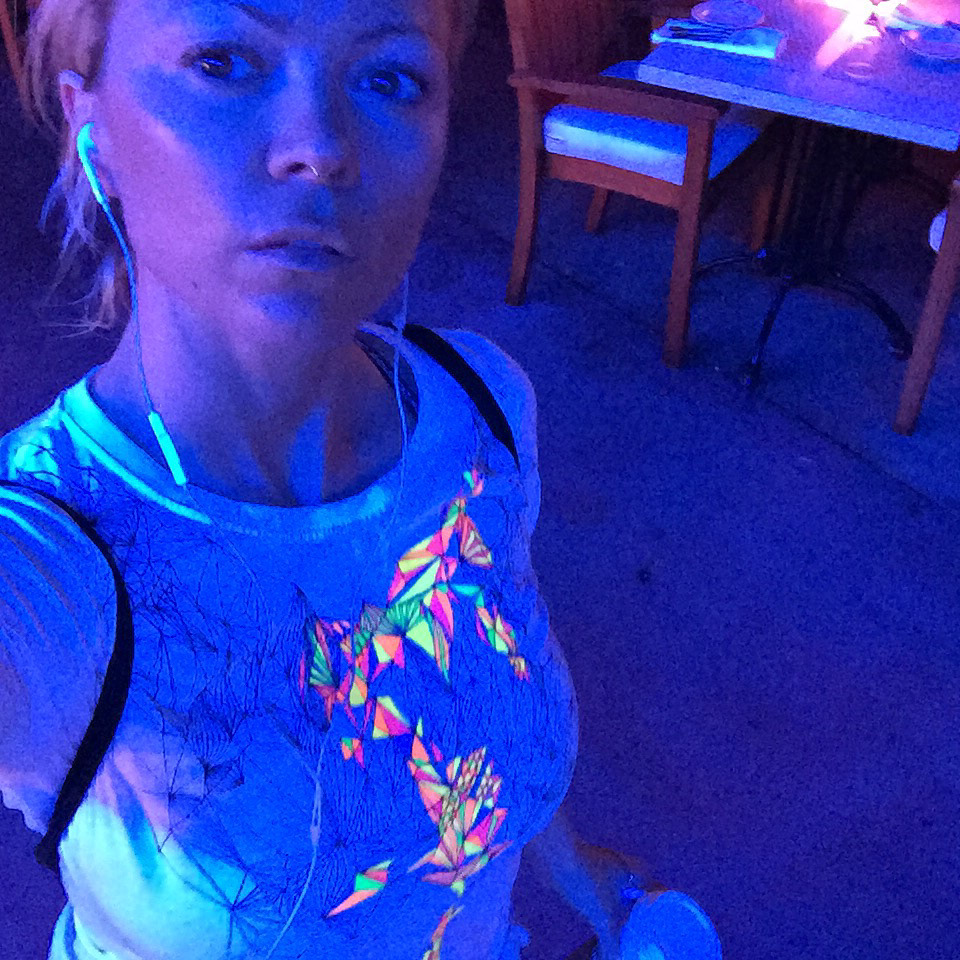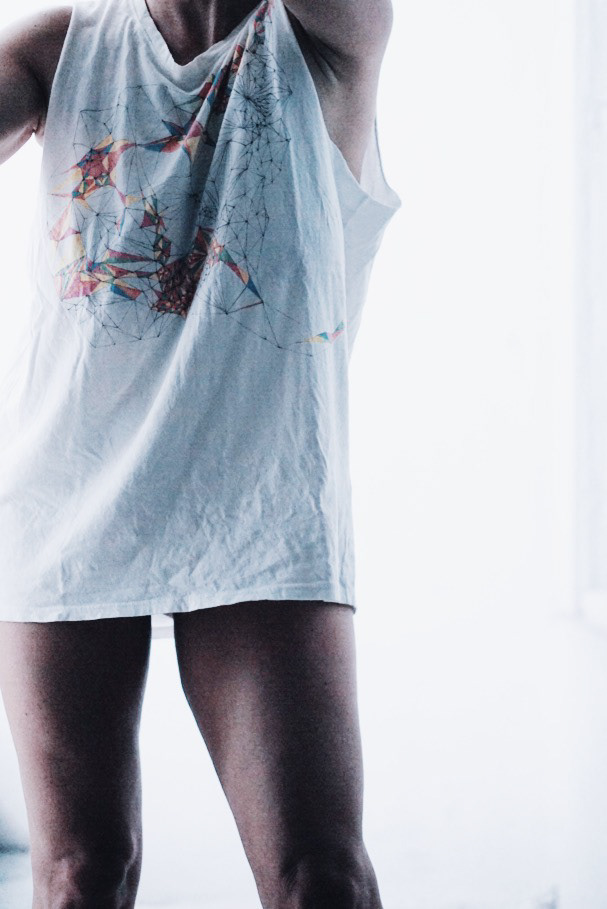 A bit of experimenting with different medium on cotton surface. Wax sticks for wash like affects