A BRILLIANT LIE IS
Maria Lankina commissioned to create an abstract art piece as integral part of the music video. Maria Lankina is prominently featured as part of the music video created the commissioned piece.
Task : Commission - to paint painting in red black and white colors live, while being filmed to be edited into the music video story for an alternative rock band.

Result is below. You can see me painting. 4 cameras. Enjoy.

Below the video you will find iphone snapshots of the process and behind the scenes along with close up iphone shots of the painting's texture.

A BRILLIANT LIE IS: Tara Lightfoot (vocals/guitar) Tim Cook-Berry (lead guitar/back-up vocals) Xaq Teman (bass guitar) James C. Lane (drums) www.abrilliantlie.com
www.facebook.com/ABrilliantLie
www.abrilliantlie.bigcartel.com

ORIGINAL ARTWORK BY: Maria Lankina
www.marialankina.com


PRODUCER: Adolfo Ferro
www.adolfoferro.com


DIRECTOR/DP: Chris McD
www.thechrismcd.com


ADDITIONAL CAMERAS: Brian Bayerl Calvin Simmons Charles Stancliff Danny Velasquez


EDITOR: Ben States


MAKEUP: Grace Aguado "Your Face by Grace"
www.yourfacebygrace.com/

HAIR: Elorie Paredes


PRODUCTION ASSISTANTS: Birch Mangus Carlos Rubido Andrew Alderman


SPECIAL THANKS: Whitney King Jim O'Donnell Nina Rodriguez Pam Rubido Ale Sarubbi Enrique Sarubbi Manuel A. Ramos Sarubbi The "Daybreak Embrace" Crew


SHOT ON LOCATION AT ESTUDIOS
Doral, FL
www.estudiostv.com
We had about five hours to create the art piece. The rest of the video was filmed prior. Later on production team cut a beautiful 1.5 m piece for me brilliantly presenting a video portrait of Maria Lankina as an abstract painter artist. You can see the video below the btw grid.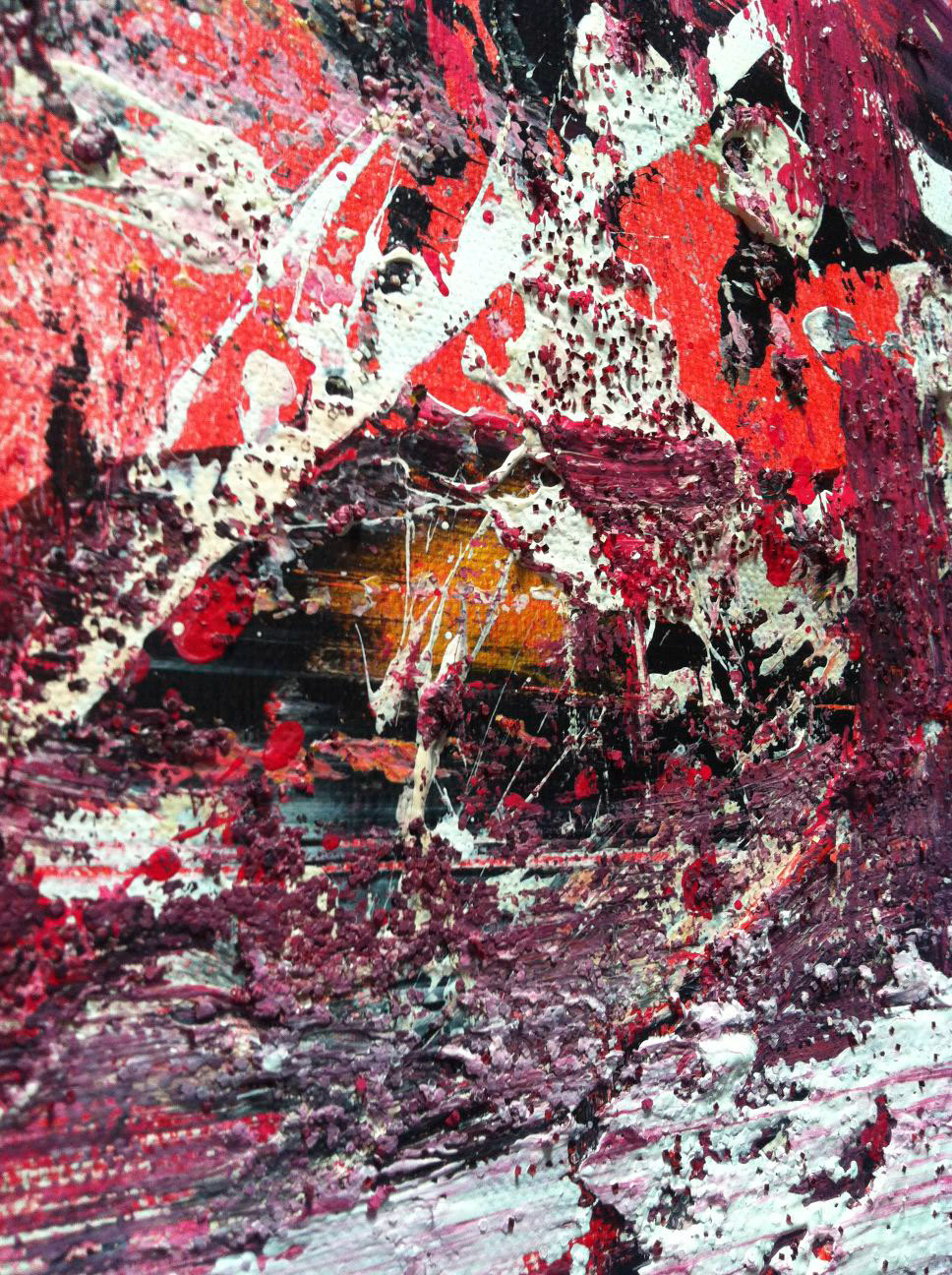 Video portrait of Maria Lankina cut from the same footage as was used for the music video.