Mixed media using  gel pens, pastels, acrylic markers, gold leaf pen) on stretched primed black canvas 18"x24" . Freehand with no aid or rulers 🙃
I started this piece close to over a year ago. First dot found itself on canvas around 1st September 2016. I would come back to it and add to it now and then. It is becoming more and more common for me to pick up pieces I started sometime ago and return to them over and over again.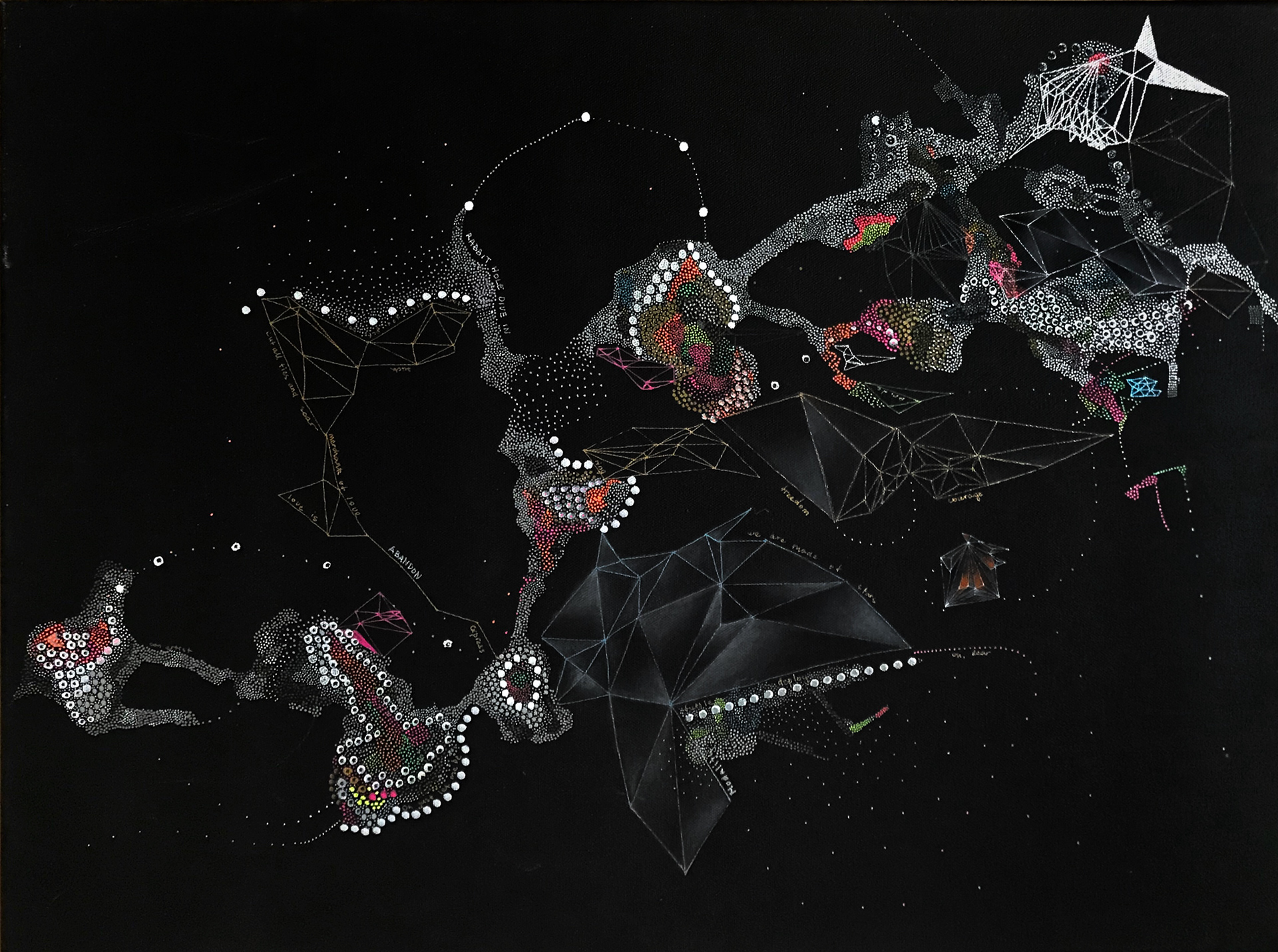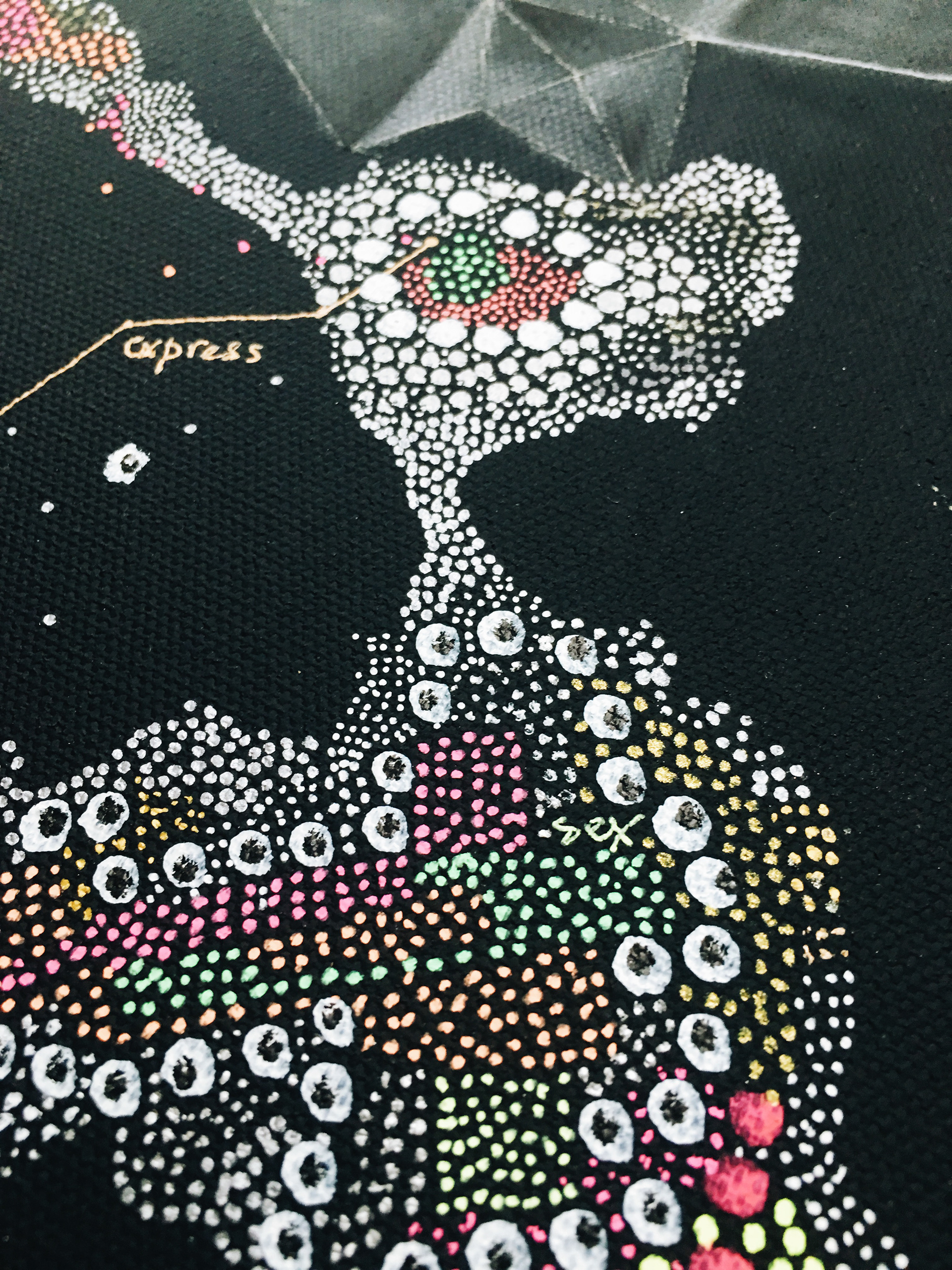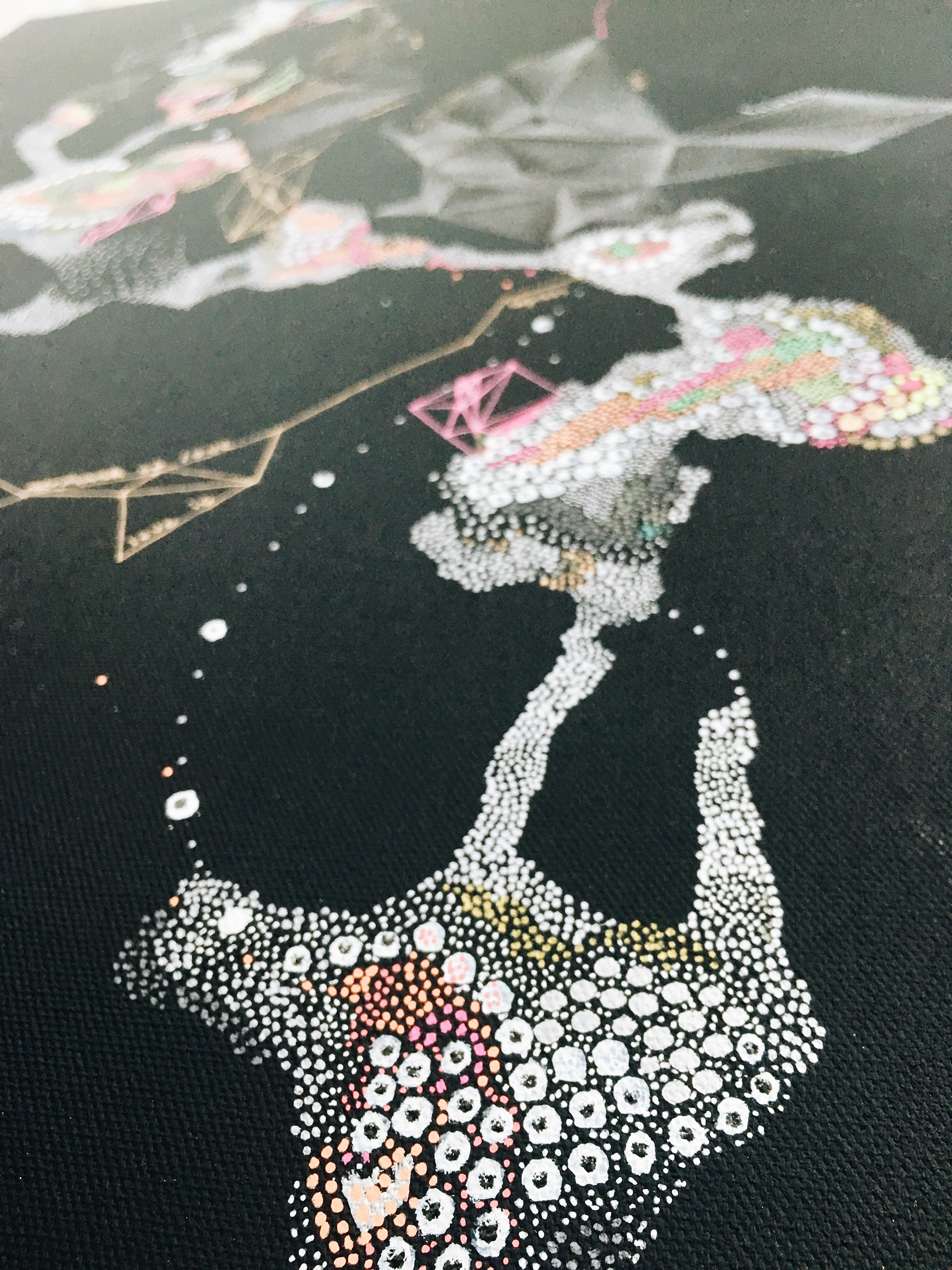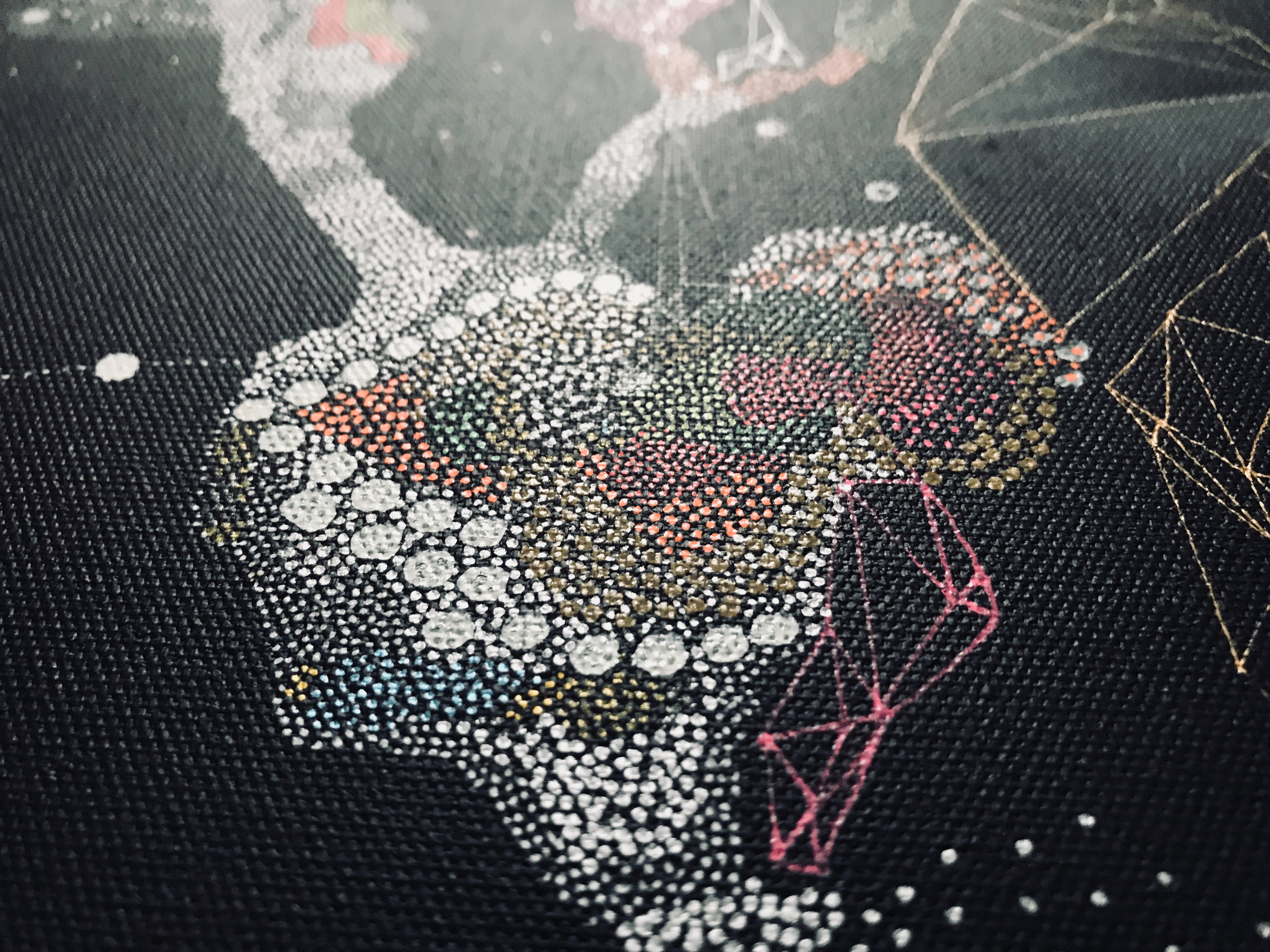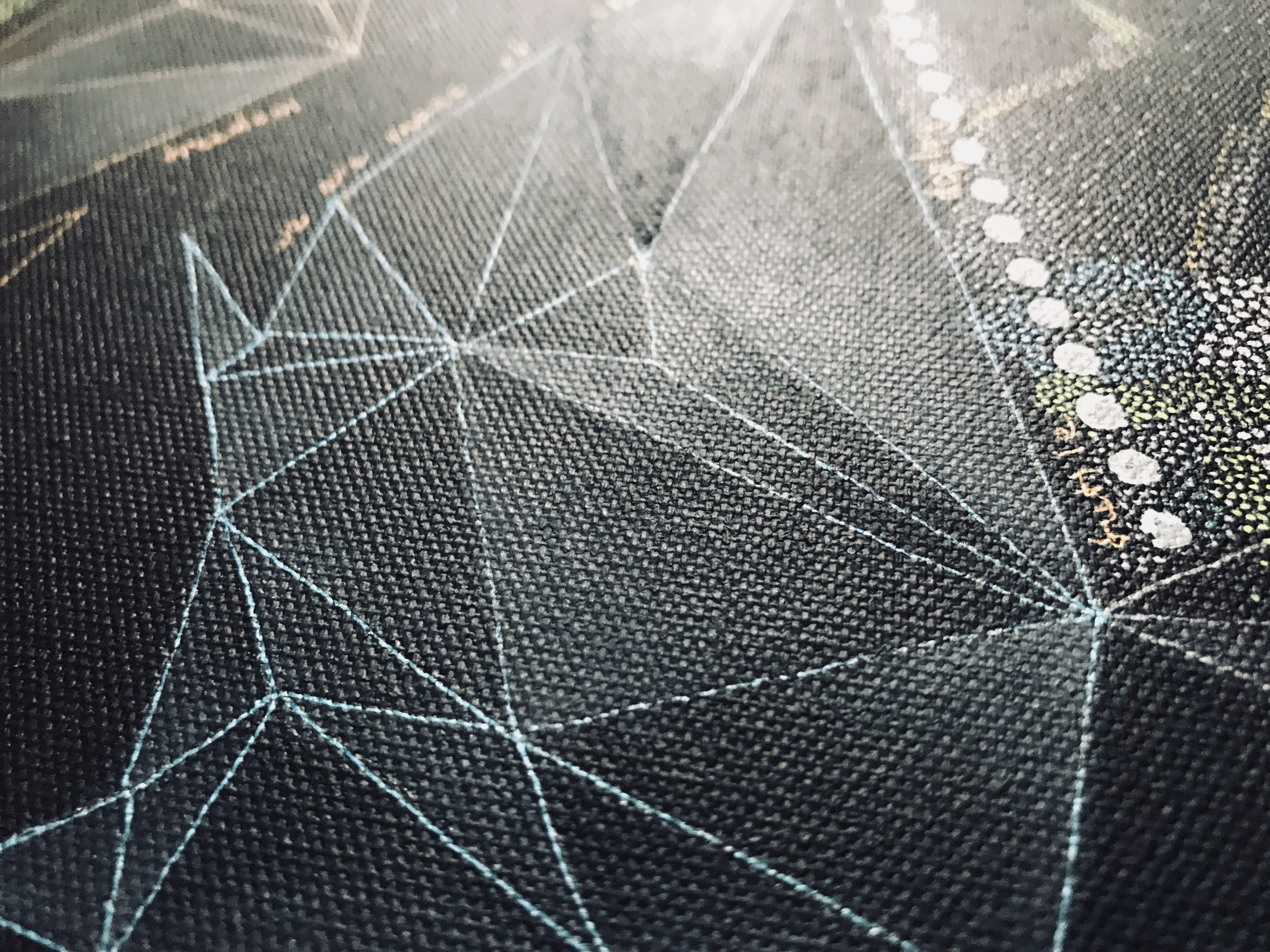 Slight discourse on the view mid process of creation.